FREE Shipping on orders over 100€ Ex VAT.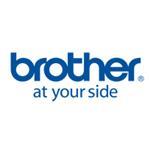 BROTHER Service Pack 3 Years Mono Laser (zwp0360b2)
Through its Open Service Packs, Brother offers the possibility to extend the standard warranty to a higher level of service. For a lump sum, you are entitled to an instant, expert service throughout the warranty period.
Related products