Our mission
Buying IT made simple
We're more than just a product supplier! We have tons of experience and we're here to help; gladly! Hardware and software, we've been there.


Our main values:
Professionals for professionals
(B2B, not B2C)
Personalized technical pre-sales advice
Largest IT catalog on the market
We listen. We understand. We suggest.
Belgian company since 1989
Competitive pricing & fast delivery
no more comments. Keep up the good work!
je fais confiance à Redcorp depuis plus de 20 ans !!
Sérieux & efficacité justifient notre fidélité depuis de nombreuses années.
excellente expérience et rapidité des réponses
Redcorp is voor ons al zovele jaren de perfecte partner en hoop dat dit nog zeer lang kan doorgaan.
Perfect! Best way to find QWERTY ;)
Great service with 1 contact person for us. It's easy to work with fast and good results. Thanks.
Bon contact avec l'équipe. réactif et prêt à aider rapidement.
Many thanks to our account manager Mr. Patrick Foucart for his professionalism, flexibility and quick response to all our requirements. 10/10.
Je n'ai eu qu'un contact avant achat via le chat du site web, pour confirmer le choix de la pièce à commander. Très satisfait de la qualité de la réponse. Pour le reste, rien à dire, je travaille auss...
Fast responding and very flexible! Good job!
Patrick en team doen echt goed hun best en ik krijg perfecte service.
Un tout grand merci à Ahmed Osman pour le traitement du dossier et de la rapidité pour la livraison
Entreprise sérieuse et très professionnelle. Catalogue très varié offrant de nombreuses possibilités de choix
Je ne trouve pas agréable le paiement avant livraison
Difficile de faire mieux... courage pour la continuation de la même performance de services !
Fast ! ordered, shipped and received in the business week ! Appreciated !
Thank you for picking up the phone after 18h!
Naast de geweldige service is ook de site heel gebruiksvriendelijk en aangenaam te raadplegen.
Package showed some scratches but equipement was in good condition inside. Very good satisfaction since years
Thanks for the friendly and easy service
Real customers, real comments! Gathered via our post shipping survey
HP ProDesk 400 G3 Mini PC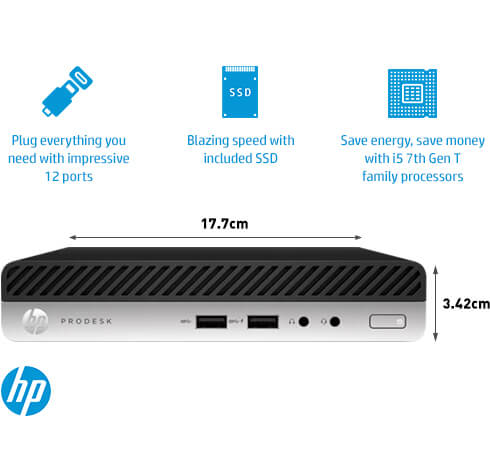 Case
Ultra-compa
Processor
Core i5
Memory
8 GB
SSD
256 GB
The right balance between speed delivery and best prices
Redcorp imports on a daily basis different pricelists from over 70 distributors. We match references, create articles and technical descriptions and set the best price available on our website. In our catalog, you'll find more than 11.000 brands and on our website you'll find more than 155.000 articles. As always, don't hesitate to contact us, if you don't find the brand or product, you're looking for on our website. Our website shows only a small excerpt of what we can help you with. Apart from a couple exceptions, we can deliver any IT product.

Redcorp's suppliers are based all over the world. Due to our good relationship with all major brands, project prices can be quoted in approximately 24h. Payment can be done on-line or upon request, payment on invoice (credit line) is also possible.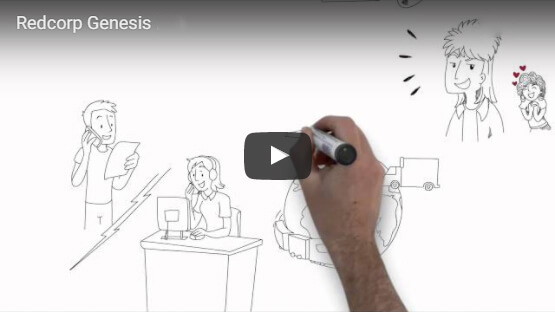 The best advice from the best team
We share our experience! You'll find promotions which we think might interest you the most or click on the cards to find Explanations-of-common-IT-related-matters. Think 'How to's", "What if's" and "Why should I", etc.