Our mission
Buying IT made simple
We're more than just a product supplier! We've tons of experience and we're here to help; gladly! Hardware and software, we've been there.


Our main values:
Professionals for professionals
(B2B, not B2C)
Personalized technical pre-sales advice
Largest IT catalog on the market
We listen. We understand. We suggest.
Belgian company since 1989
Competitive pricing & fast delivery
December 2017
Difficile de faire mieux... courage pour la continuation de la même performance de services !
December 2017
Fast ! ordered, shipped and received in the business week ! Appreciated !
December 2017
Thank you for picking up the phone after 18h!
December 2017
Naast de geweldige service is ook de site heel gebruiksvriendelijk en aangenaam te raadplegen.
December 2017
Package showed some scratches but equipement was in good condition inside. Very good satisfaction since years
December 2017
Thanks for the friendly and easy service
November 2017
Great contact with Mr. Foucart. Fast answers, shipping, ...
November 2017
Site web presque parfait
November 2017
réponse rapide, envoi rapide du colis et exactitude la marchandise commandée.
November 2017
All went as expected. Delivery was even earlier (which we can only be happy for).
November 2017
Sérieux, ponctualité
October 2017
Depuis 11 ans que je travaille avec vous et je ne peux qu'être satisfait de 1 de vos prix très compétitifs et de votre service après ventes. Merci à toute l'équippe Redcorp !!!!
October 2017
Personal contact, in case of problems, is possible!!
October 2017
Wij werken al vele jaren met Redcorp zonder enig probleem, ook niet indien iets defect is tijdens garantie periode.
October 2017
Perfect.
October 2017
Très satisfaite, encore merci!.
October 2017
Always a quick answer to my e-mail.
October 2017
Ik zal steeds zoveel ik kan met redcorp werken. gewoon alles gaat steeds zeer vlot en als er dan toch iets is; zal men steeds een oplossing aanbieden. In sommige gevallen zoals met de epson printers moeten wij dan toch effe de global partner nemen. sommige dingen kunnen we niet locaal beslissen; anders zou ik redcorp nemen.
September 2017
Les collaborateurs de Redcorp répondent très vite aux questions envoyées par mail. En particulier avec Ahmed Osman qui a été mon interlocuteur lors de mon achat Gamme de produits étendue, réactivité lors de demandes
September 2017
We are very satisfied with the quality of the service. Always helpful, pro active in case of small problems and competent.
September 2017
Hélas, un des deux articles reçus était défectueux ; Mais ceci n'est pas votre faute !!! Ai contacté votre service après-vente (Marc) et ai très bien été aidé pour retourner ce disque dur défectueux. Maintenant j'attends le nouveau disque qui m'a été promis vers la fin de cette semaine. Donc, pour le moment, tout était impeccable ! met dank aan Patrick Foucart
August 2017
Bon suivi par e-mail pour la commande
August 2017
Keep up the good work
August 2017
J'ai eu souvent l'occasion de travailler avec le matériel de chez Redcorp et c'est le meilleur fournisseur que je puisse recommander
August 2017
RIEN A SIGNALER CAR TRES SATISFAIT.
August 2017
Commande livrée avant le délai prévu, rare et précieux !
August 2017
Les conseils qu'on m'a donnés ont toujours été judicieux. J'aime beaucoup la prise d'initiative pour trouver des solutions ou demander des infos supplémentaires pour être sûr de faire une offer adaptée.
July 2017
Working for a long time with redcorp. Good experience.
Real customers, real comments! Gathered via our post shipping survey
Padcaster Ultimate Studio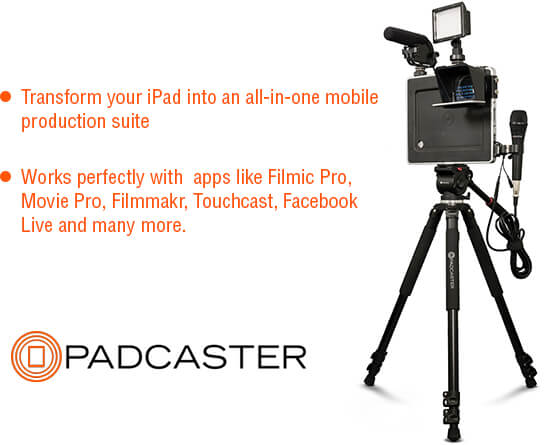 The right balance between speed delivery and best prices
Redcorp imports on a daily basis different pricelists from over 70 distributors. We match references, create articles and technical descriptions and set the best price available on our website. In our catalog, you'll find more than 11.000 brands and on our website you'll find more than 155.000 articles. As always, don't hesitate to contact us, if you don't find the brand or product, you're looking for on our website. Our website shows only a small excerpt of what we can help you with. Apart from a couple exceptions, we can deliver any IT product.

Redcorp's suppliers are based all over the world. Due to our good relationship with all major brands, project prices can be quoted in approximately 24h. Payment can be done on-line or upon request, payment on invoice (credit line) is also possible.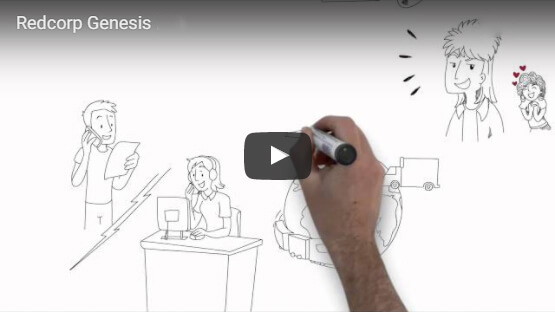 The best advice from the best team
We share our experience! You'll find promotions which we think might interest you the most or click on the cards to find explanations of common IT related matters. Think 'How to's", "What if's" and "Why should I", etc.